Jersey digital economy group set up by government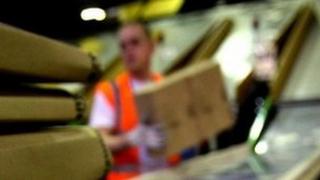 A new group set up to promote and develop Jersey's digital economy will cost £300,000 in the first year, the treasury minister says.
Senator Philip Ozouf gave £150,000 of treasury money which was not spend in 2011 for the group, with the rest coming from economic development.
Economic development minister Senator Alan Maclean said Digital Jersey would promote digital industries.
He said it would support efforts by the government to find work for islanders.
The economic development funding has come from money given to the department by Ofcom for digital switchover.
'Globally competitive'
The group will will be set up as a Non-Charitable Purpose Trust and run by an independent board.
Senator Maclean said: "The digital economy represents the most significant economic growth and job creation opportunity of recent times.
"It is a highly competitive market place where world-class digital infrastructure delivered at globally competitive cost is the key to success."
Senator Ozouf said that future funding would come from a combination of membership contributions and the economic development department.
Senator Maclean said the group would be able to help diversify Jersey's economy and create "high value jobs".
Companies represented by the group would include e-gaming, e-commerce, communication technology and information technology businesses and would promote the island as a digital centre of excellence.
Senator Maclean said all of these companies would be able to exploit Jersey's new Intellectual Property legislation.
He said he hoped within time Digital Jersey could be part-funded by the private sector.