Jersey-born Royal Marine Major Niki Cavill made MBE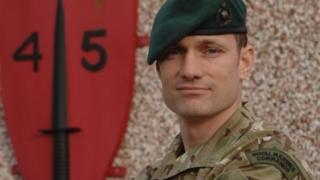 A Jersey-born Royal Marine has been appointed an MBE for the work he has done serving in Afghanistan.
Major Niki Richard Cavill was recognised for his leadership in the field.
Whilst on tour in Afghanistan from March to September, he helped local police to make the area safe.
Described as "a courageous field soldier" Maj Cavill was awarded the MBE after his "cold courage ruthlessly protected the mission".
Maj Cavill led a counter-insurgency campaign in Afghanistan that involved placing small groups of men with the embryonic Afghan local police.
In a statement supporting his MBE, it said: "His judgment was unerring as he detained some perpetrators of the violence and decisively engaged others with force calibrated with extraordinary care."