Jersey States to refuse new migrant jobs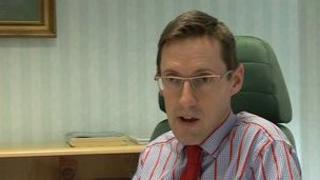 Job licences will only be given to people from outside Jersey where they will deliver "sizeable economic value" says the chief minister.
Senator Ian Gorst said priority for available jobs and support will be given to islanders.
Jersey's Council of Ministers has identified its priorities for the coming three years.
They include tackling unemployment, managing the population and reforming the health service.
Ideas to achieve those aims have now been set out in the States of Jersey strategic plan.
Senator Gorst said after listening to islanders he was committed to making sure jobs in the island go to locally-qualified people.
He said: "Other permissions for new migrants will not be granted and we will instead support employers in recruiting and developing the increasing number of locally qualified job seekers through the Back to Work programme."
He said new migrants would only be given work if there was an obvious benefit to the island.
The strategic plan is due to be debated in the States in May.