Jersey Police start road safety strategy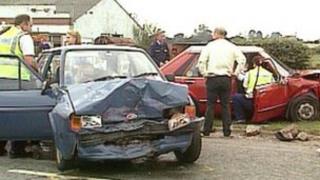 A Jersey Police campaign will focus on the most significant causes of injuries in crashes on the island's roads.
Operation Road Runner will zero in on the "fatal four" of speeding, drinking and driving, using mobile phones and not wearing seat-belts.
Ch Insp John Sculthorp said they were the biggest contributory factors in fatal and serious injuries.
He said the force wanted to get the message across to drivers, motorbike riders, cyclists and pedestrians.