Jersey parish festival given Olympics inspire award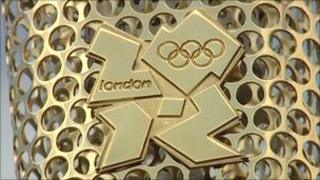 A scheme to have a special Olympic torch for every parish in Jersey has been given an international award.
More than Gold is a group set up to make the 2012 Olympics about more than sporting excellence.
It is concentrating on building communities and helping people in need and has organised 12 parish festivals in Jersey.
The scheme caught the attention of the Inspire Award team.
The team recognises places which have come up with ways to mark the Olympic year.
Reverend Billy Slatter, the coordinator for Jersey, said: "I feel very excited, it is a real achievement for Jersey.
"The things that are going on are officially recognised as part of the London 2012 cultural Olympiad."
Each of Jersey's 12 parishes will be given an engraved parish torch to be displayed as part of the Olympic torch relay event that is coming to the island on 15 July.
Other events in the island include a schools drama production, a youth poetry and music concert, an art exhibition and a flower festival.