Jersey students to pay higher fees at Cambridge and Warwick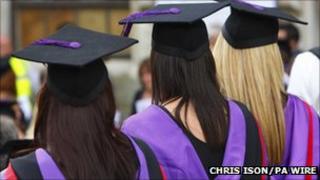 Cambridge and Warwick universities have said they will charge Jersey students international fees in the future.
In the past, island students have had the same tuition charges as those from the UK.
Changes to the rules mean universities can set new fee structures, but most agreed to treat island students the same as those in the UK.
The change will not affect students going to university in September 2012 but will apply from 2013.
Warwick and Cambridge revealed they would be charging international rates which are significantly higher, starting from £13,000 a year.
Education Minister Deputy Patrick Ryan said the way island students were given grants, based on means testing, would not change in 2012.
All students have to pay at least £1,500 towards their studies, the States will pay the rest depending on parents' income.