Smoking banned at Jersey police HQ and health buildings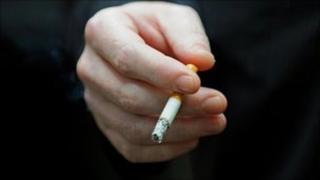 Smoking bans have come into force at Jersey's police headquarters and all health department buildings.
The ban coincides with National No Smoking day.
It means staff and patients at Jersey's hospitals will not be allowed to smoke.
The ban includes the outside grounds such as the courtyard garden at the general hospital and outside entrances to those buildings.
Any patients who want to smoke will be offered nicotine replacements, but if they want a cigarette they will have to discharge themselves from the hospital and smoke away from the grounds.
At the police station staff, detainees and visitors will not be able to have a cigarette in any of the custody areas which includes cells, interview rooms, toilets and the exercise yards.
Insp Sarah Henderson, who is in charge of the custody areas at police headquarters, said: "It has been common practice for a number of years for a lot of the big forces.
"It is no different to getting on a plane; you could argue that's equally as stressful a situation to some people. People have to accept that things are changing."