Jersey tourism funds for private firms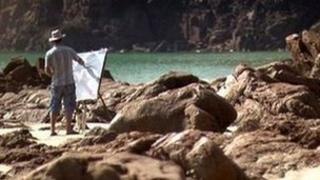 Private companies in Jersey may be able to apply for money from a tourism fund, according to the treasury minister.
The tourism development fund (TDF) was set up in 2003 to help non-profit activities that could bring tourists to the island.
Senator Philip Ozouf wants to widen the scope of the fund to also provide money to private sector groups.
Inthe propositionhe suggests money to private groups would be matched pound-for-pound with private investment.
The treasury minister said that the fund had enjoyed "considerable success" over the past 10 years.
Festival funding
In 2010, it provided funding for the Liberation music festival, a food festival, boat show and fish festival.
It also paid for the installation of mains electricity to occupation sites and funding for the Branchage film festival.
In total £222,000 was awarded by the tourism development fund in 2010. Figures have not been released for 2011 yet.
Senator Ozouf said opening the funding up to private enterprise would help encourage entrepreneurialism.
He said: "It should be recognised that in preventing the private sector from benefiting from the TDF, we risk stifling entrepreneurialism in a sector which now more than ever needs to maintain a competitive advantage in a crowded market place."
If approved by the States of Jersey, the funding panel would be able to consider all bids for grants.
Senator Ozouf said they could make decisions purely on merit. "Which projects will bring the most visitors, generate the most visitor spend, stimulate investment and promote Jersey to the widest audience?" he added.