Guernsey waste could damage Jersey: Save Our Shoreline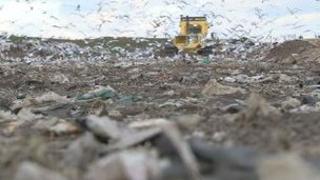 Taking on Guernsey's waste could damage Jersey's environment, according to a campaign group.
Save Our Shoreline said that increased amounts of toxic ash could damage the marine environment if States members agreed to process Guernsey's waste.
Guernsey's government decided to see if Jersey would accept their waste at a meeting in February.
Jersey officials say it is now up to politicians to decide whether they want to accept it and work out a deal.
David Cabeldu, from Save Our Shoreline, said: "If the toxic ash was released, hopefully it won't be released, but if it was it could cause environmental damage in the air or by sea if it goes into water.
"We have met the transport department to discuss alternative measures for treating ash than just burying it in pits."