Jersey power cut was caused by short circuit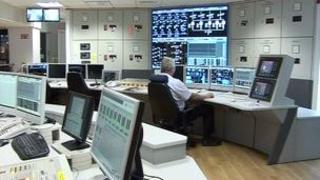 The Jersey Electricity Company (JEC) says a short circuit in its network led to a power outage in the east of the island on Monday.
About 8,000 people were left without power for about two hours from about 12:50 GMT.
There was a fault in a section of underground cable in the area of Les Varines and Bagot Road that severed the power supplies.
The JEC said that some people were left without power for up to four hours.
Engineers are now working to identify the precise location of the fault so that a repair can be made to the cable.
The JEC said it was not expecting any further disruption to supplies.
A spokesman said: "Clearly we apologise to all customers who have been affected by this afternoon's power cut. Occasionally faults do happen on power cables and we do everything we practically can to minimize the risk and duration of these."