Jersey Treasury Minister opposes women tax return plan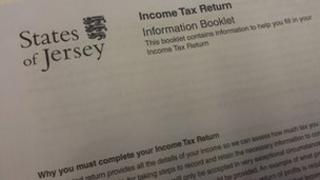 Jersey's treasury minister says he will oppose plans to introduce separate tax returns for married couples.
Senator Philip Ozouf said married couples could already opt to have separate forms if they wanted them.
Deputy Geoff Southern lodged a proposition calling for all married men and women to fill out separate tax return forms.
Senator Ozouf said the proposed changes could result in increased tax for lower to middle income couples.
Deputy Geoff Southern said the current system where a wife's income was included on their husband's tax return was "archaic and unacceptable".
He is asking the Treasury Minister to change the law in time for the next budget in 2013. This is something the States as a whole will have to vote on.
Deputy Southern said: "The modernisation of our laws to make them fit for the 21st Century and to reflect society's values must surely be taken as a whole, including our antiquated income tax law, to eliminate the potential for discrimination."
It is due to be debated on 6 March.