Jersey airport flights cancelled and delayed after fog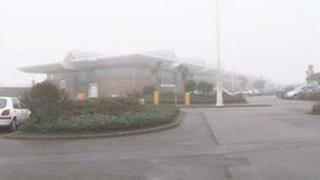 Jersey Met Office has warned there may be problems for people going into and out of the island's airport on Friday.
Many flights were cancelled, delayed or diverted on Thursday because of foggy weather.
Jon Searson from the Jersey Met Office said he expected the fog to lift by mid-afternoon.
It comes after about 10,000 passengers were affected by similar disruptions last week when planes were grounded for several days in a row.
Passengers are being advised to check in as usual, unless they hear otherwise from airlines.