Jersey telecom firm JT Global fined for price fixing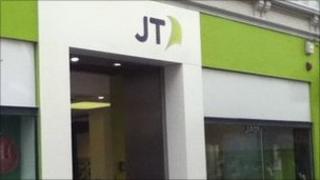 Telecom company JT Global, which is owned by the States of Jersey, has been fined £2,500 for breaking competition law.
The Channel Islands Competition and Regulatory Authorities (CICRA) said the firm had set a minimum price for sim card packs in the island.
It also ordered JT to tell distributors to supply sim packs to any retailer which wanted one.
CICRA said it was the first time it had fined a Jersey firm for price fixing.
In August 2011, CICRA was contacted by the owner of a store in St Helier who complained that JT had ordered its wholesaler to refuse to supply sim packs to his shop.
He said this was because he wanted to sell the packs at a price below the minimum set by JT.
Under the Competition Law, CICRA can fine a company up to 10% of its worldwide turnover for the duration of a breach.
John Curran, director of CICRA, said: "In this specific case, JT was clearly aware that its conduct was illegal yet went ahead and engaged in this practice.
"However JT has co-operated with our investigation and because this appears to have been an isolated incident, the fine is relatively modest.
"This decision should be a warning to all suppliers operating in Jersey - they must allow distributors and retailers to decide what price to charge to customers or face the prospect of significant fines."