Jersey's police station 'does not meet standards'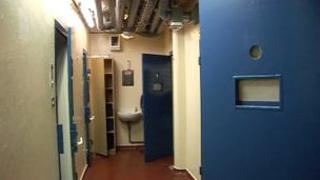 The cells at Jersey's police headquarters fail to meet the required standards for such facilities, according to the Deputy Chief of Police.
Barry Taylor said the current station was based on very old designs.
The States of Jersey have announced plans to build a new £21m police station in Green Street, St Helier.
Jersey Police said that the custody suite in the current headquarters in St Helier would be made smoke free.
The smoking ban will start on 14 March and affect detainees, visitors and staff who use the area.
Mr Taylor said the main reason for needing a new station was the poor condition of the custody suite which falls below official requirements.
He said: "It should be condemned, it is manageable but we have to keep patching it up.
"It is a very sensitive area, we are looking after the welfare and care of people coming into custody and their health and safety.
"This building will help by having a dedicated custody suite and everything else centres around that."