Budget affected Jersey Police HQ choice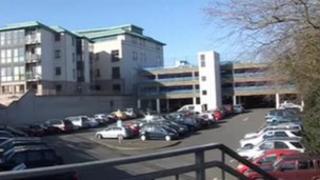 Jersey's new police headquarters could have been built elsewhere if there was a bigger budget, a politician has said.
Architects are drawing up plans for a £21m police headquarters in part of Green Street car park in St Helier.
Assistant Treasury Minister, Deputy Eddie Noel, said it was the ideal site to have the force under one roof.
He said: "There could always be a better site if you had more money, unfortunately taxpayers pockets aren't bottomless."
But he added: "I believe it's the right site at the right time for our new police station."
The construction of the police station will mean the number of available parking spaces drop by 91 to 517.
A public meeting for islanders to have their say on the proposals will be held at the Willows Day Centre in Green Street at 17:00 GMT on Wednesday.