Connex will remove buses from Jersey at end of contract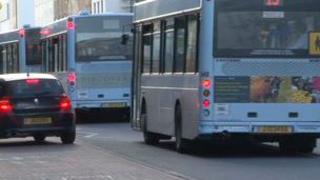 The company running Jersey's bus service will take its buses away when its contract ends at the end of 2012.
Connex will take the 82 buses that had to be specially adapted for Jersey's narrow roads.
This follows an announcement by the transport department that UK company CT Plus was its preferred bidder for the service.
Eric La Roux, managing director of Connex, said it would not struggle to find other places to use its buses.
He said: "We are a large company with branches around the world, the vehicles will go back to the UK to one of our activities in the UK."
The company is expected to also take the two new double decker buses it purchased for the island in 2011.