Jersey abuse victims to receive compensation details in March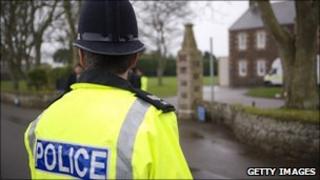 People who were abused while in care in Jersey will find out how much they can claim in compensation from March, according to the chief minister.
States officials are still working on details about the scheme offering payments to abuse victims.
Senator Ian Gorst said no restrictions would be placed on people speaking about their cases.
He said he hoped to be able to outline a Committee of Inquiry into historical abuse in the island in March.
The compensation claims follow an inquiry, between 2007 and 2010, into historical abuse at the island's children's homes.
Police took 1,776 statements from 192 alleged victims during the inquiry, which led to seven convictions, four of which were linked to Haut de la Garenne.
Senator Gorst said it would be difficult to get the terms that the inquiry would operate under right.