Jersey bus drivers expect a smooth transition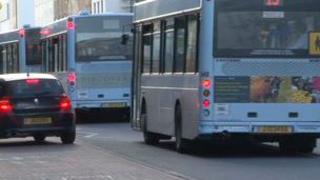 A spokesman for bus drivers in Jersey said he was surprised there was going to be a new bus operator but it should be a smooth transition.
Connex has been running the bus service for the past 10 years but a new company is expected to take over in 2013.
The not-for-profit UK company CT Plus is the transport department's preferred bidder.
Jim McCartan, from the Unite union, said drivers went through a similar change when Connex took over in 2002.
He said: "I think they are a little bit surprised, it is a bit early for a real reaction, but we are here to guide them through this. We have been there before and we are ready to do it again."