Jersey tourism industry 'needs more support'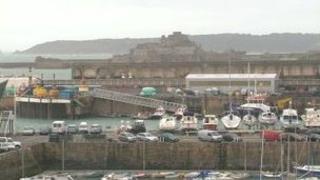 Politicians need to support Jersey's tourism industry to stop it going into further decline, according to the island's hospitality association.
Figures show the industry contributes more than £234m to the economy each year and employs 6,000 people.
They also show tourism businesses pay £5.5m in tax and an additional £7m in Goods and Services Tax.
Economic Development Minister, Senator Alan Maclean, said the States was working on investment plans.
Jersey Hospitality Association chairman Gerald Fletcher said the States should create a growth plan for tourism to boost employment and investment.
Senator Maclean said there were plans for the tourism industry to be "marketed by an organisation that will be outside government but grant funded by government".
He said: "What we have to do is make sure whatever public money we have is allocated as effectively as we can.
"Economic Development currently spends 40% of its budget on supporting tourism, that is higher than any other industry."