Jobs under threat at Jersey online retailer Indigo Starfish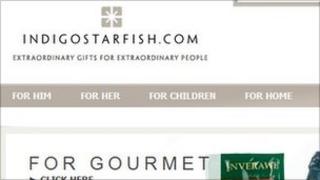 Staff at one of Jersey's largest internet shopping companies have been warned they could lose their jobs.
All employees at Indigo Starfish were sent a letter by the company warning them their jobs may be made redundant from the end of March
The company said it depended on the outcome of the States of Jersey legal challenge against the ending of low-value consignment relief (LVCR).
The UK Government said it would end VAT relief on products sold from Jersey.
The ending of LVCR was announced by Chancellor George Osborne last year and would apply to Jersey and Guernsey from 1 April.
Jersey's Economic Development Minister, Senator Alan Maclean said if that went ahead, the States would do whatever possible to help people who lose jobs.
He said: "We have been granted an early hearing which is going to occur in he middle of March, that will take about two and half days and will determine the outcome as to whether we are successful or not.
"It is an uncertain time for staff and we are aware of that, the risk to jobs in Jersey is the reason we decided to challenge the UK."