St Helier Procureurs du Bien Publique election being held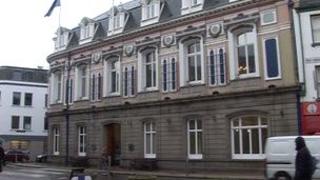 Polls open at 12:00 GMT in St Helier to find two people who will oversee parish finances for three years.
The election is open to find a Procureurs du Bien Publique.
The three candidates putting themselves forward for the role are current Procurer Clive Barton, Geraint Jennings and Peter Pearce.
Town Constable Simon Crowcroft said post holders are expected to treat public money better than they would handle their own.
The Procureurs Du Bien Public will work closely with Constable Crowcroft acting as public trustees in St Helier for three years.
St Helier residents can put a cross against the two names they want to elect from midday at the Town Hall.