Holographic portrait of the Queen on new Jersey Post stamp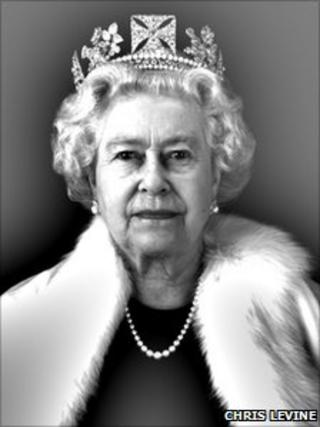 Jersey Post is issuing a second stamp issue to celebrate the Queen's Diamond Jubilee.
The firm said a one-denomination but "high value" stamp, with the first official holographic portrait of the Queen, will be issued on 1 June.
Jersey Post has worked with the Bailiff and Treasury and Resources to produce the stamp as part of Jersey's jubilee celebrations.
The company claims the stamp will be a "world first".
Jersey Post's head of philatelic, Sally Diamond Ferbrache, said: "This has been a close collaboration involving the artist Chris Levine, the holographer Rob Munday and Cartor Security Printers, as well as the Jersey Treasury.
"It is the same portrait which will be used on the new £100 banknote and we are delighted to be able to continue the year with another innovative design."
She added the stamp "will be sure to grab the attention of stamp and royalty enthusiasts all over the world".