Joan Armatrading confirmed for new Jersey folk festival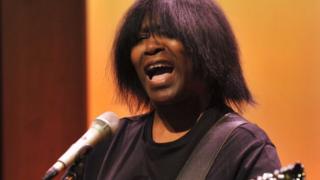 Organisers of the new Folklore festival in Jersey have confirmed Joan Armatrading will perform at the event.
The two-day festival is being launched by the team behind the Jersey Live festival and will feature a mix of performances.
It will have a capacity of 5,000 and include music, comedy, theatre, poetry and film.
Joan Armatrading is a three time Grammy award nominee and has performed before at the Jersey Opera House.
Two stages
The new event will be split across two stages on Saturday 30 June and Sunday 1 July but organisers have not confirmed the location.
Armatrading holds the distinction of being the first UK female artist to enter the US Billboard Blues Chart at Number One, with 2007's Into The Blues, and has won numerous awards and nominations.
Warren Holt, Folklore Co-Director, said: "Joan was last here in 2008 where she sold out at the Opera House for three nights in a row. She is an incredible artist that we are so happy to have confirmed her booking.
"Work is well under way to make this a fantastic addition to the festival calendar, and one that we hope will not only be warmly embraced by Jersey's music lovers, but will attract visitors from England, France and beyond."
The festival site will have a main music stage as well as a second stage featuring comedy, acoustic acts, theatre, film, poetry and literature.