Jersey plans to ban vulture funds from using courts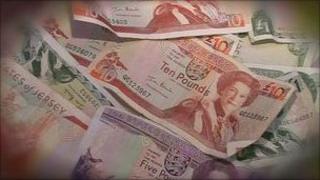 Jersey's chief minister wants to ban so called vulture funds from using island courts to sue poor nations.
Senator Ian Gorst said the decision came after a public consultation that saw responses from organisations including the United Nations.
It would limit practices that could undermine debt relief efforts.
The fundholders buy up debts of poor nations cheaply and then sue for 10 or 100 times what they paid for them.
They pursue any companies which do business with their target country in courts around the world and try to force them to pay money to the fund instead of the country.
Senator Gorst said: "This demonstrates Jersey's commitment to play its part in the global effort to support measures which assist the world's most heavily indebted poor countries.
"By bringing forward a law to discourage so-called vulture funds from using our courts, Jersey will be sending a clear and positive message that ours is a well-regulated, co-operative and transparent jurisdiction."
Nick Dearden, Director of Jubilee Debt Campaign, said: "It is an important step for Jersey to announce that it will introduce a law to crack down on the activities of vulture funds taking action against impoverished countries.
"The Jersey government has previously said that it is impossible for vulture funds to operate from its territory. We would like to see Jersey's law enshrine this principle, as well as protecting a greater number of countries than the UK law - for example, all low income countries."
In 2010 the UK government temporarily introduced a debt relief act that limited the amount of sovereign debt a commercial creditor could reclaim through litigation under UK law. That was made permanent in May 2011.
In November 2010 a Jersey-based company linked to a central African country was ordered to pay $100m in debts, fees and interest to an American investment company following a Royal Court case.
GTL, which is partly owned by a mining company linked to the government of Democratic Republic of the Congo, was ordered to pay money from a mining contract to a so-called vulture fund.