Scrap GP charges in Jersey says UK health leader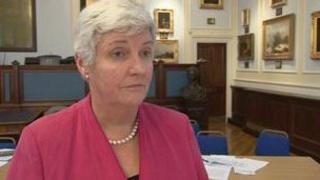 Jersey's States could save money by scrapping charges for GP appointments, says a UK health care leader.
Dr Iona Heath, president of the Royal College of GPs, has been discussing Jersey's health service as it reviews its role and plans for future demands.
She said charging to see a doctor was unfair for people on lower-incomes and it forced people to use to the Emergency Department instead.
Jersey's Health Minister Deputy Anne Pryke agreed it was a problem.
She said it was one of the areas her department was discussing as it reviews the future of health care in Jersey.
She said: "She [Dr Heath] is quite right it is a bit of a perverse incentive that you pay to go to your doctor but it does cost a lot yet you can go to A&E and have it free."
She added: "We need to face up to the fact we are an ageing population and we have to make sure that we care for that ageing population."