George at Asda to open shops in the Channel Islands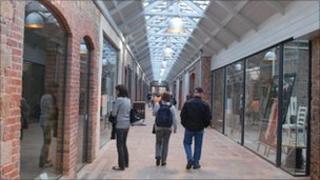 A major UK supermarket chain is to open clothes shops in the Channel Islands.
Two branches of Asda's clothing brand George will be set up in Jersey and Guernsey this year.
The fashion label is usually found in its supermarkets, but last year the company announced plans to open a small number of clothes shops.
The franchise, which will be the first of its kind, is being brought to the Channel Islands by the company Sandpiper CI.
Tony O'Neill, the chief executive of Sandpiper CI, would not reveal where the shops would be or when they would open, but said Liberty Wharf in Jersey was one of the options.