Non-EU Jersey workers 'must speak English'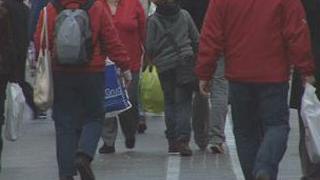 People from some foreign countries applying for work permits in Jersey must be able to speak English to come to the island.
The Jersey immigration law has been changed to accommodate the new rule but it will only apply to countries outside the European Union.
A spokesman from Customs and Immigration said this would affect about 150 people a year.
The change in the law will come into force on 1 March.
'Basic command'
Jersey's Home Affairs Minister, Senator Ian Le Marquand, ordered the amendment to bring the island into line with the UK.
A report into the decision said it was important that people coming to work in Jersey should have a basic command of the English language.
It said it would enable them to cope with everyday life in Jersey.
The changes also affect the period of time a work permit ceases to have effect if a post is not taken.
Under the previous rules from 1995, people had to take up a post within two months of a permit being issued. It will now be three months.
A spokesman for the Home Affairs department said the two-month rule had caused difficulties for some people who needed to complete their notice period or to apply for a visa.