Jersey children's care service 'needs improvement'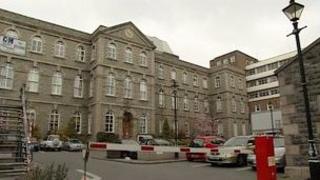 Significant improvements need to be made to children's care services in Jersey, according to a new report.
Social Services called in the Care Inspectorate to carry out the first independent review of services for children in care.
It is an independent body answerable to the Scottish government.
The review found views of children and young people needed to be taken into account and better service planning was needed.
Steps had been taken to strengthen senior management, but the service had suffered pressure from scrutiny and media attention since the emergence of the historic abuse investigation.
It also found that recommendations included in numerous reviews haven't been implemented, some dating back nine years.
The inspectors felt some of those issues were already being addressed and senior managers had taken steps to make Social Services a greater priority within the Health Department.
It also praised the Health Minister, Deputy Anne Pryke, and her team for providing political support when the perception was the service had been abandoned by the States.