Jersey Sunday trading 'is too expensive'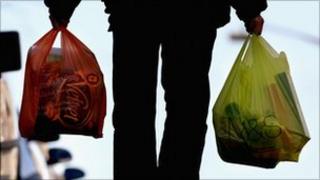 A Jersey shop owner has complained new States rules have made it too expensive to open on a Sunday.
New Sunday trading laws came in last year which meant shops had to prove they had fewer than 700 sq m of floor space.
Ian Rayson, who runs a off licence in St Helier, said shops had to pay an architect to draw up floor plans if they did not have the original plans.
He said that made it unprofitable for him to open on Sundays.
He said: "We only open a few Sundays during the year, but with the licence now having to cost £50 and the plan from an architect, it's made it not viable for us so we're not going to bother this year."
'Too expensive'
In December the cost of a Sunday trading licence rose from £15 to £50.
The St Helier Constable, Simon Crowcroft, said: "I would sympathise if there is too much red tape and possibly that part of the law needs to be looked at."
He added: "The old system effectively meant a subsidy because it was costing us more to administer the Sunday trading as a parish than was being paid for by the shopkeepers.
"So you could argue that was unfair on the rest of the rate payers who were paying it.
"But I'm sure that's something the constables committee would be willing to review, if there's a real feeling that Sunday trading permits are too expensive."
Before the law came in last year, Jersey operated under a 50-year-old law that listed which items could be sold on a Sunday.