Married women in Jersey to have access to tax affairs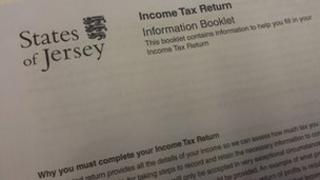 Married women in Jersey can now get access to their tax affairs after changes to the income tax return form.
The form includes a new box which a woman's husband can sign to give her permission to access their tax information.
Previously, a woman's husband had to write to the tax department so his wife could discuss her tax matters with the department.
There was also a new measure to allow spouses to have separate assessments.
The tax department said it would allow "autonomy and privacy" in conducting their tax affairs.
Husbands and wives need to write to the Tax Office before 31 October to get separate tax returns for next year.
But the department said there was no cash advantage in doing it.