Jersey Chief Minister to discuss unemployment at summit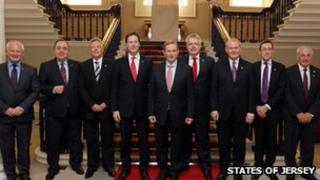 Jersey's Chief Minister will discuss youth unemployment at the British Irish Council summit in Dublin later.
Senator Ian Gorst will be accompanied by his Assistant Chief Minister Senator Sir Philip Bailhache and will also discuss the misuse of drugs.
He said he was committed to tackling the rise in youth unemployment.
He was due to represent the island at the summit in November but the event was moved to a later date after the Irish Prime Minister's mother died.
The British Irish Council was set up to promote relations between the governments in the UK, Northern Ireland, Ireland, Scotland, Wales, the Isle of Man and the Channel Islands.
UK Deputy Prime Minister Nick Clegg and Scotland's First Minister Alex Salmond are also due to be at the forum.