Competition watchdog freezes JT landline prices for 2012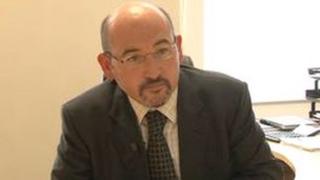 Jersey Telecom landline rental charges will be frozen until the end of 2012.
The Channel Islands Competition Regulatory Authority (CICRA) has also capped the price of local, UK and international calls.
It said it would be doing a detailed assessment of the cost of providing line rental services in Jersey and Guernsey in 2012.
John Curran, executive director of CICRA, said it planned to allow other providers to enter the landline market.
He said: "Since the current price control was put in place in 2008, JT had implemented significant cost-cutting and the regulator wanted to assess whether these savings had been fed through to the prices consumers pay.
"Given the likelihood of a detailed assessment being made of line rental charges and further investigation being undertaken into JT's separated accounts, we believe the fairest course of action at this time is to freeze charges."
Jersey Telecom said line rental charges only increased by 2.8% in 2011, and that local call charges had been held at the same level for 16 years.
However, the director of corporate affairs, Daragh McDermott, added: "We note their comments about passing on savings to customers, which is something JT is pleased to be able to do whenever it can."