Jersey nurses 'need higher pay' says new representative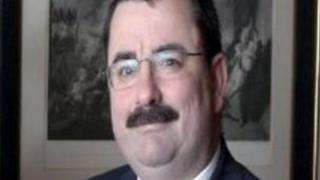 Jersey nurses must be paid more because of the high cost of living in the island, their new representative said.
Jason Cronin has become the convener for the Jersey Nursing Association.
He said he would focus on pay reviews and discussions over the terms and conditions for nursing staff.
Mr Cronin said Jersey had often struggled to recruit and retain nurses due to their poor pay leaving them struggling to make ends meet. He said accommodation was also a big concern.
"A lot of nurses rent in the private sector and landlords tend to put their rent up on a yearly basis," he said.
"I lived in London for many years and I never saw a rent increase in four years. In Jersey you tend to see an increase.
"You're talking a cost of perhaps £50 - £75 extra now per month for nurses to fork out, so without adequate remuneration it's very difficult to make ends meet."