Minister says Jersey abuse media reports were 'exaggerated'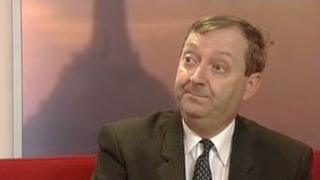 Jersey's Home Affairs Minister has said he wants to "correct the worst exaggerations" of reporting of the historical abuse inquiry.
Senator Ian Le Marquand has released a statement defending the actions of senior police officers in the case.
Officers were criticised in a Wiltshire Police report, released 18 months ago, which looked at the handling of the historical abuse inquiry.
It found serious concerns about the financial management of the inquiry.
It criticised former Police Chief Graham Power and the Chief Investigating Officer Lenny Harper for a lack of management and the £7.5m costs in the inquiry.
Senator Le Marquand's statement quotes the two Wiltshire Police reports which said the inquiry was appropriately managed in the early stages.
And it said the decision to start digging [at Haut de la Garenne] was not enough to cause a disciplinary issue.
Senator Le Marquand said: "This inquiry led to a significant number of successful prosecutions as well as to the discovery of significant other allegations of physical and sexual abuse which did not, for a variety of reasons, lead to successful prosecutions."
Lenny Harper, who lead the inquiry, said: "It's very welcome that he's tried to reign back some of the criticism, albeit rather late."