Jersey Deputy in call for study of price controls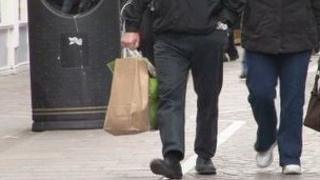 Jersey's government should investigate whether the price of goods and services should be controlled, according to a St Helier deputy.
Deputy Geoff Southern wants the economic development minister to look at how prices could be controlled and report back to the States by September.
He asked whether the Jersey Competition Regulatory Authority (JCRA) should regulate prices.
The JCRA said investigating the issue would be a waste of States time.
Deputy Southern said: "Given the inexorable price rises on a wide range of commodities driving up the Jersey cost of living, I believe the time has come to accept that in such a small jurisdiction, reliance on competition alone to drive the market will not work."
In a response to the proposition the JCRA said: "We would also suggest that the cost of even investigating this proposition fully is likely to be high and in our view not a valuable use of what is undoubtedly a scarce resource within the States of Jersey."
Economic development minister Senator Alan Maclean said he endorsed the view of the JCRA.
The proposition will be debated by the States of Jersey on 17 January 2012.