Jersey minister says Commonwealth move 'is positive'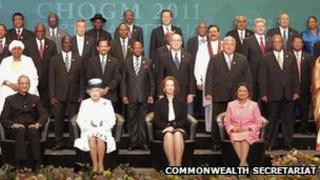 Better representation for the Channel Islands in the Commonwealth would be a positive move, according to Jersey's foreign minister.
Senator Sir Philip Bailhache has responsibility for foreign and UK relations and said calls for better representation were long overdue.
The foreign affairs select committee will investigate the islands' Commonwealth representation in 2012.
The UK Justice Secretary Ken Clarke also promised to look at the issue.
Conservative MP Andrew Rosindell, a member of the committee and vice-chair of the Channel Islands all-party group, asked Mr Clarke about the islands' position in the Commonwealth in the House of Commons on Tuesday.
'Very positive'
Mr Clarke said it was an issue he took "very seriously" and would be discussing with the Prime Minister, David Cameron, whether the Commonwealth Heads of Government meetings could be readdressed to accommodate the islands.
Senator Bailhache said there had been times when it would have been advantageous for Jersey to express its point of view at a Commonwealth Heads of Government level.
He said: "I think it is very positive that the justice secretary has agreed to look into the matter.
"Jersey has had an association with the Parliamentary Association and the Commonwealth Judges' Association for a long time and played an active part in those organisations for a long time. But we have not had a seat at the heads of government meeting."
Mr Rosindell said he did not believe the islands should have the same status as independent nations but should be given something like associate membership.
"Some of the islands have larger economies than some nations so this is an anomaly needing addressing," he said.