Jersey politicians will not debate finance centre plans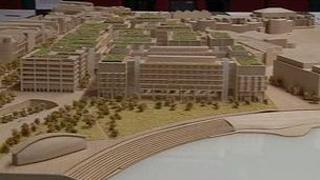 The Jersey Development Company is free to build a finance centre on the Waterfront after a vote in the States.
The Constable of St Helier wanted any development to be put on hold so the States could debate what should be put on the site.
But politicians decided not to examine plans leaving it up to the developer.
Home Affairs Minister Senator Ian Le Marquand said the opportunity of more office space at no cost to the taxpayer was too good to be missed.