Jersey's by-sea visitor numbers rise by 44%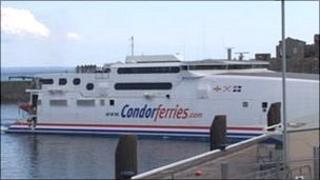 There has been a 44% increase in sea passengers arriving in Jersey in October compared to the same time last year.
There were 32,203 passengers coming to Jersey this year compared to 22,354 in October 2010.
However, there was a slight drop in air passengers in October down to 63,617 from 64,331 in October 2010.
A spokesman for Jersey Tourism said the good weather in October would have helped.
"The Indian summer has undoubtedly helped with this increase, as those passengers arriving by sea have been a major influence on the figures," he said.
"With further good weather throughout November, there is real optimism that these figures will have continued."