Jersey's Royal British Legion poppy appeal raises £185k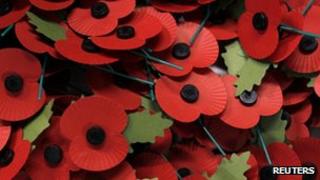 Jersey's 2011 Royal British Legion poppy appeal has raised more money than last year, despite the economic downturn.
The total raised this year was £185,000 which is up by £5,000 on 2010.
Jan Egre, of the Royal British Legion in Jersey, said 800 volunteers helped with the appeal, describing the amount as "absolutely spectacular".
She added: "I am very pleased because I felt with everybody exercising economic stringency we would be a little down this year quite understandably, but no everybody has risen to the occasion."