Jersey's new Portelet development wins top UK award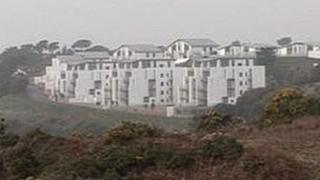 The new housing development above Portelet Bay has won a top building award.
Dandara's Portelet Bay development, of seven houses and 46 apartments, won the top award for the UK's best apartment scheme.
It was part of the What House Awards, which are in their 30th year.
Martin Clancy, Dandara's managing director, said: "This is a much sought-after award and we were certainly up against some impressive competitors."
He added: "To be awarded best in the UK is a fantastic achievement for everyone who has been involved in delivering this project and it also reflects very well on the high standards and quality that we are consistently delivering here in Jersey."
Sir Richard MacCormac, who designed the development at Portelet, said: "This award recognises that contemporary architecture can enhance our beautiful natural heritage, when a bold design concept is executed with real commitment to quality of materials and workmanship."
The original show house at Portelet won a gold and a bronze What House award in 2009.