Jersey child safety report warns over domestic abuse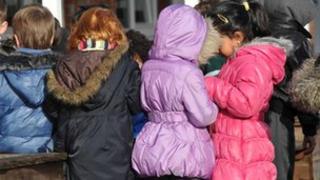 The States of Jersey should invest in schemes to protect children from domestic violence and alcohol abuse, a report has said.
The children's policy group, which oversees children's welfare, used a public consultation to find out about growing up in Jersey.
It said there was a 30% rise in domestic abuse between 2007 and 2009.
It said the States should invest in programmes to detect problems at an early stage.
The report said all children should "grow up in a safe, supportive community in which they achieve their full potential and lead happy, healthy lives".
Health minister and chair of the children's policy group, Deputy Anne Pryke, said it was Jersey's first ever children and young people's strategic framework.
'Prevent problems'
Deputy Pryke said: "We need to invest in early intervention services to prevent problems occurring in the first instance; ensure that the outcomes for looked after children and children with special needs are the same as other children.
"Reduce domestic violence and alcohol abuse; provide more vocational opportunities; ensure housing policies support the well-being of children and ensure that children and families have a voice in all the services that affect them."
The children's policy group is made up of people from different departments and includes the health, education and home affairs ministers.
The group's purpose is lead all States agencies and government funded services that impact on Jersey's children.