Jersey cancer survivor makes DVD to help others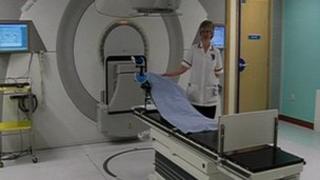 A cancer survivor from Jersey is using her experiences to help others.
Marilyn McKay is recovering from breast cancer and said she was nervous when she was sent for treatment in Southampton because she did not know what to expect.
She has made a DVD slideshow of photos of her experience so others know what to expect.
She said she thought the leaflet she was given did not provide enough information when she was diagnosed.
Dramatic improvement
Mrs McKay said: "I was very nervous flying over [to Southampton] and I wondered what the hotel was going to be like and what the food was going to be like, I mean silly things really.
"I'm quite an outgoing person so I felt awful for other people who were nervous about it all, and so an idea started and I decided to take some photographs."
She added: "I took photos of the hospital, the coffee shop, the radiotherapy room, and because you have so much time on your hands there I then took photos of everywhere you can go to spend the rest of your time there."
The DVD is bring distributed free to other breast cancer patients going to Southampton hospital, and is available to order online.
It comes as a study of cancer survival rates in England and Wales found there had been a dramatic improvement in life expectancy for sufferers of some types of the disease than was the case 40 years ago.