John Gallichan new chairman of constables' committee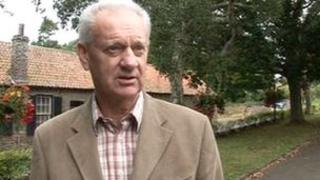 The Constable of Trinity has been elected to head up the group that represents Jersey's parish constables.
Constable John Gallichan has taken over from the former St Ouen Constable Ken Vibert who has retired from politics.
The Comite des Connetables (committee of constables) meets to discuss matters affecting the 12 parishes.
Constable Dan Murphy of Grouville is the vice chairman; the other 10 parish constables make up the rest of the committee.