Jersey deputy speaks at London protest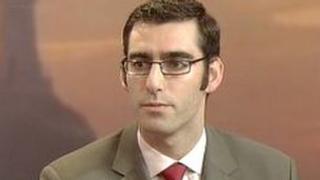 A Jersey politician addressed protesters outside St Paul's Cathedral in London on Saturday.
Deputy Montfort Tadier took part in a session on tax havens and secrecy jurisdictions organised by Occupy the London Stock Exchange.
His discussion included Nicholas Shaxson, the author of Treasure Islands, and Anthea Lawson, a senior investigator at Global Witness.
He said he gave an impromptu speech and took questions from the crowd.
Deputy Tadier, who was billed as a "Jersey Parliamentarian", took part in the discussion at the protest site between the cathedral and the London Stock Exchange.
The camp was set up last month as part of a global movement protesting against banks and financial institutions.