More support needed for Jersey allotment scheme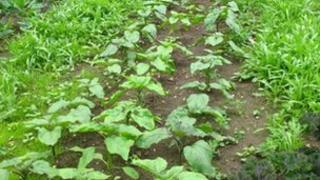 The States have been accused of not being supportive enough of an allotment scheme in Jersey.
Nearly 400 people are on a waiting list for an allotment, but Jeff Hathaway from the Jersey Allotment and Leisure Gardening Association said it was struggling to find suitable sites.
Three areas are earmarked, but he said more were needed.
The States gave a £10,000 grant to help set up the scheme but Mr Hathaway said it was not enough.
He said landowners could get much more money selling to developers rather than gardeners, and the government needed to do more to help.
He said: "They just pay lip service to the idea that they're supporting it, but we got a grant of just £10,000 to set up the whole scheme."
Mr Hathaway said he would like to see developers contributing a percentage of their profits to an allotment scheme.
He said: "We have percentage for art, so why don't we have a percentage for allotments where they build flats and houses with very small gardens?
"Maybe the developer should put some money into a pot to allow the development of allotments to take place."