Jersey Co-op supermarket wants wind turbine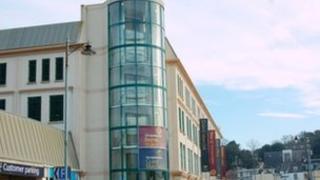 The energy generated by a wind turbine, nearly six metres high, could partly power a Jersey supermarket.
The Channel Islands Co-op wants permission to put the turbine on the side of Grand Marche in St Helier.
The turbine, on the side of the building overlooking the town park, could run about 50 televisions.
As well as saving on electricity bills the chief executive Colin Mcleod said it would show the company took the environment seriously.
Mr Mcleod said: "We felt for some time that we wanted to be at the forefront of environmental technology.
"We are viewing this as an experiment with wind generated savings for our running costs."
He said that it could save up to £3,000 a year in electricity bills with the wind turbine.