Paper written on St Aubin's Harbour stabilisation work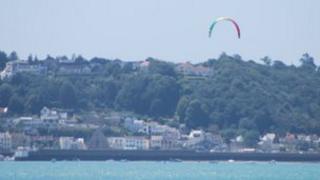 The repair project at Jersey's St Aubin's Harbour will be reviewed at an international conference.
The north and south pier at St Aubin's Harbour and St Aubin's Fort breakwater was stabilised as part of the work.
It is the subject of a paper to be discussed at the Institution of Civil Engineers' Coastal Management Conference in Belfast.
Geomarine, which carried out the work, said it was an honour for the project to be discussed at the conference.
Phil Horsley, from Geomarine, said: "The project was a complex one which required us to use a technique called stitching in order to manage the stabilisation of the 360-year-old breakwater and pier.
"It required the skills of a specialist team to develop such a technique for this project.
"Retaining the Harbour's heritage was key and the result is a system of supports which cannot be seen alongside the masonry."