Jersey Amnesty International film festival opens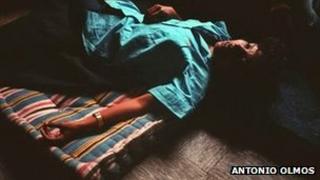 The 7th Jersey Human Rights Film and Photographic Festival has started at the arts centre.
The annual event features a series of films, talks and special guests, covering a range of international human rights issues.
The festival opens with exhibition of work by Mexican photo journalist Antonio Olmos who has been covering human rights stories since 1988.
The festival is on from 14 November until 10 December.
As well as the exhibition by Antonio Olmos there will be another by called No Man's Land, exploring the margins of urban and rural European environment captured by Google Street view.
There will be eight films screened throughout the festival, all at the arts centre.
An exhibition of posters created for Amnesty International will also be on display.
The posters on show are from the past 50 years and include works by artists including Pablo Picasso and Joan Miro.