Jersey investment fund change leads to economy boost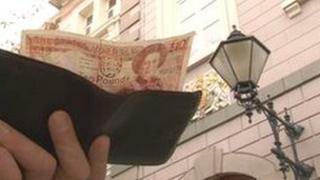 Pooling States investment funds has brought more money into the Treasury, according to the department.
In 2010 the government decided to create one common investment fund to pool all their investments together.
So far it has increased in value by more than 9% and the treasury department said the fund was now worth nearly £1.3bn.
The department said its aim was to reduce costs, lower risk and help increase the rainy day fund.
The combined investment has brought in 9.17% in returns since it was created which has in turn seen the rainy day fund increase by £36m in 12 months.
Treasury and Resources Minister, Senator Philip Ozouf, said the money had been invested in two ways.
He said: "A significant proportion of it is invested in equities and it will rise and fall with the markets but we also have a significant bond portfolio.
"Bonds, whether they be corporate bonds or sovereign bonds have done quite well and our investment advisers have out tracked and out performed many of the other standard markets."