UK VAT changes 'could cost Jersey £6m in benefits'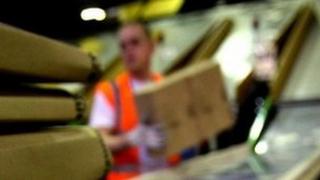 Potential job losses in Jersey's fulfilment industry, which sells VAT-free CDs and DVDs to the UK, could cost £6m in benefits, a politician says.
The UK government is changing tax rules from April 2012 that allow retailers to avoid VAT by sending goods from Jersey.
Deputy Geoff Southern said if 1,000 people lost their jobs and about 80% of those claimed income support, taxpayers would have to come up with £5.7m.
The economic development minister said work was under way to preserve jobs.
Employment schemes
The UK change ends Low Value Consignment Relief (LVCR), which allows goods under £15 - such as DVDs, CDs and video games - to be sold to UK customers VAT-free.
The change means that all goods sold from all of the Channel Islands to the UK, regardless of value, will be subject to UK VAT, which is currently running at 20%.
Deputy Southern said the Treasury Minister should have made allowances during the island's budget last week for possible benefits claims if jobs were lost because of the change.
Last week, Economic Development Minister Alan Maclean said the government was working with other sectors to find ways to create and preserve jobs in the industry.
The minister said the government would expand employment schemes such as Advance to Work and Advance Plus.
Mr Maclean said more than 1,700 people were employed in the fulfilment industry across all of the Channel Islands.